BarberStreet 23 Exactly Cassin (Aero)
1999 -
(Cassidy z Perslu x Borah Ariva)
CAJC, CAC, CACIB, BOB, Junior Champion CZ
Materialized BarberStreet breeding philosophy. Nice show dog with perfect temperament (e.g. Exc.2 on European Dog Show Poznan) as well as perfect working dog. First slovak BOB on Czech Club and Special Terrier shows.
Sire of Megy Hradna Studna and 5 her littermates.
Lives in Austria with Dr.Stenner family.
Aero_pedigree.JPG [40 KB]
Megy Hradna Studna (Maggie)
2001 -
(BarberStreet 23 Exa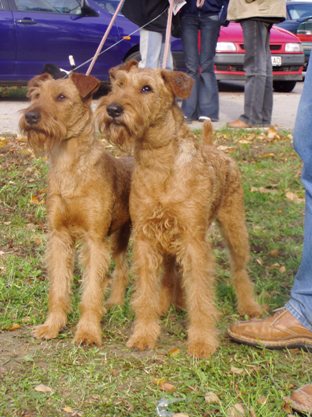 ctly Cassin x Emisar Grafitti)
Slovak Champion, CACIB, BOB
Nice daughter of Aero. Successful show dog (alhough she spent only 2 years in the ring, she was able to beat any superchampion) and perfect companion.. Unfortunately she had no offspring. She lives with her owner Lucia.
The picture: Nitra 2004. Maggie on the left, Basia on the right side. Maggie Slovak Champion, Basia BIS veteran on Slovak Terrier Club Show. Photo: (probably) Andrea Skrzekova
Maggie_pedigree.JPG [39 KB]
Upgrade v.Koudenhoven (Erin)
2009 -
(Give z Perslu x Summerbreeze v.Koudenhoven)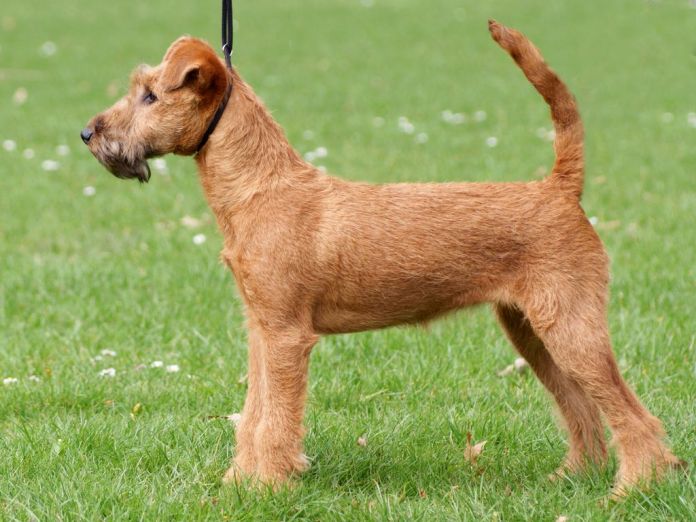 Our youngster.
Shown only time to time. CAC, CACIB, BOB
Norwich Terriers
Bhelliom Campari Stack's (Mia)
2007 -
(Asterix Bywalk du pre de la Croix Verte x Bhelliom Apricot Brandy)
BIS Puppy International Show Bratislava
excellent on World Dog Show 2009 Bratislava
CAC, CACIB
Our test Norwich :-). Showed only few times. Her show time will come.
Trained intensive for dog trekking.
Perfect companion in all in- and outdoor activities. Natural antidepressant..
mia_pedigree.JPG [44 KB]